 | Portugal
Grüne Labs Pharmaceutical Laboratory LDA is the second plant of the Grüne Group, the owner of the first medical cannabis pharmaceutical company to settle in Uruguay in February 2015.
Grüne Labs Portugal exceeds Uruguay's production capacity by ten times with products for dermatological, neurological and veterinary treatments in addition to its main product Meroflex (R), now in a 100% organic version.
Located in the central area of ​​Portugal, Grüne Labs has geographical advantages, being close to important entry gates to Europe. It's 248 km away from Lisbon, 268 km away from Porto and 386 km from Madrid.
Grüne Labs Portugal is an entire pharmaceutical complex located in the Soalheira industrial zone, within the Gardunha Sul Industrial Park, at Serra da Gardunha. It has rainfall harvesting additionally to state water, 4500 m2 of high-tech polycarbonate stoves and future GMP facilities with state-of-the-art pharmaceutical laboratories for processing and developing drugs with cannabinoids.
Leaders in cannabis production since 2016. Enabled by IRCCA under the cultivation license since 2018 and industrialization laboratory authorization granted by the MSP since 2020.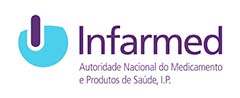 On August 7, 2020, INFARMED, National Authority for Medicines and Health Products, authorized Grüne Labs Portugal to grow, manufacture, import and export the species of Cannabis Sativa L.
Municipal Assembly Of Fundao Certificate:
Fill in your details. We'll be in touch shortly.

GrüneLabs is a global biopharmaceutical company with operations in Uruguay, and Portugal.
Parque Científico y Tecnológico de Pando
Departamento de Canelones
Parque Industrial Gardunha Sul
Estrada Nacional 18, km 80,5